Everyone knows that skiing and snowboarding is definitely the main entertainment in winter Bansko. Accordingly, from December to March, the city is filled with fans of white sport. In the morning they hurry to the ski lift, and in the evening, after dinner and some rest, they already dream about the next day in mountains.
They say, that real sports fans are walking directly from the ski lift to a hotel and backward, saving energy and not being distracted by anything else. However, some tourists are get bored in the small city, we hope this article will be useful to them. So, 20 things to do in winter Bansko are listed below.
1. To go play bowling and billiards
Did you know that there is bowling in Bansko? The club is rather modest, but there are 10 tracks and a bar. Working hours from 10 a.m. till 4 a.m. The cost for one game is 10 BGN (5€) / per person. Bowling is located in Strazhite hotel building, to the right from the main entrance.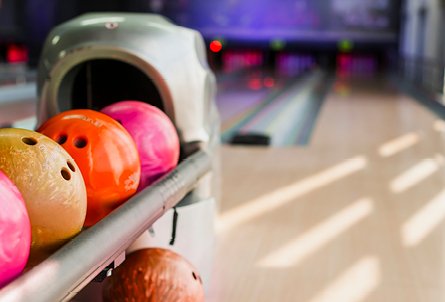 Three pool tables are located at Queens Pub. The price for one game is 4 BGN (2€), have to be paid at the bar. It's worth mentioning that after 9pm the pub gets very noisy. If you want to play in calm atmosphere or talk during the game, then come in the daytime.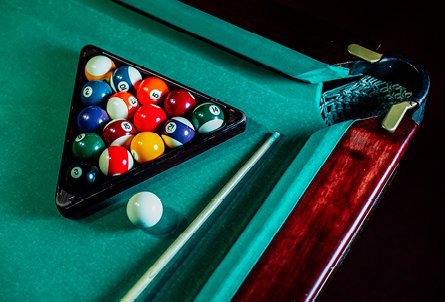 A few more tables with Russian billiards and pool are located in the Pirin Golf Club (15 minutes drive from Bansko). Some of them are at the main hotel lobby, others at «Snooker Bar & Coffee» (opposite the fountain). Moreover, many hotels in Bansko have a billiard table in lobby, feel free to go to the reception and ask.
2. To have a beer in English pub
There are several pubs offering draft Irish beer, opened only for 3 winter months. Lion's pub broadcasts football matches every day and has a wonderful view of the mountain. Open around the clock. Irish Harp is located far from center, but accumulates perfect atmosphere of a real English pub, due to the large number of Englishmen. Working hours from 15:30 to 24:00. The average cost of a glass of draft beer is 7 BGN (3,5 €).
Guinness, Killkenny, Magners are poured here
3. To go ice-skating
There is a tennis court in Bansko, which turns into a small «Ice rink» in winter. Price for adults 24 BGN (12€) / 2 hours (include skates). Price for children 14 BGN/ 2 hours (include skates). If you have your own skates price will be reduced. A child ticket is issued to children under 12 years old. Working hours from 10 a.m. to 10 p.m.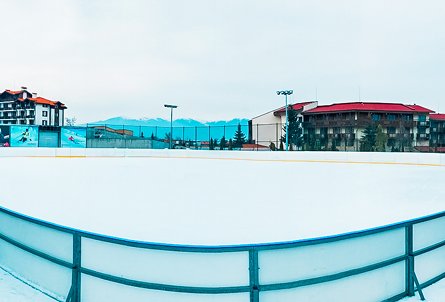 4. To visit Sunday market
Every Sunday a small farmer's market opens in the heart of the old town. Here you can buy seasonal vegetables and fruits, herbs, honey, homemade wine and handmade from locals. Prices are usually lower than in supermarkets. However, be careful with money and weighing, you can be cheated here, like at any other market. If you missed the bazaar on Sunday, you can find it in Razlog on Monday (but with reduced choice). Interestingly that Bulgarian people don't like to bargain.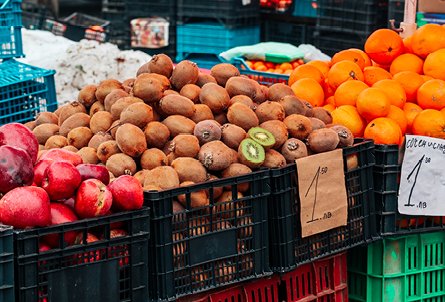 5. To visit old town
«Holy Trinity» church is one of the oldest churches in Bulgaria, was built in 1835. The access is free. Take a look at the fresco above the entrance and the icons. There is a stork's nest at the top of the bell tower, birds came here every spring and stay till the winter. Interesting that stork's family is absolutely okay with the loud church bell, that rings out over Bansko three times a day. The area of the old town have many buildings with an interesting history. You can get on an excursion for free with «Bansko Free Tour».
6. To go for a photoshoot
Most people don't know that bridges along the Glazne River is the best place for a photoshoot. There are 5 bridges with stunning mountain view. One of them (with lanterns) is completely new, built in 2019. The previous one was destroyed by the river 4 years ago. The lower you go down, the wider mountain panorama you'll get.
7. To ride on mountain train
Twice a day, an old narrow-gauge train departs from Bansko railway station. The cost of the round trip to Velingrad is only 20 BGN (10€). A ticket can be purchased at the cash desk on the station, right before the departure. The route runs through the picturesque Rhodope Mountains. Schedule, timetable, tickets, prices and trip features are described in this article.
8. To cook local dish «banitsa»
Such ingredients as ready made dough «точени кори» and Bulgarian yogurt «кисело мляко» can be found only in local stores. So, do not waste the time and take the opportunity to gain a new experience. Fill the spiral cake with whatever you like: meat, apples, cheese or vegetables. Moreover, banitsa recipe is pretty simple.
9. Listen to live music and dance
Nightlife in Bansko, unfortunately, is still in its infancy. The only place worthy of attention, Happy End dance club (the large barn opposite ski lift) is often empty all night long. On the other hand, almost every evening, during all winter season, one of the cafés (Euphoria, Ginger, Bears, Penguins, Queens and Amigo Pubs), invite a live band. Very few people know, that almost all large cafés in Bansko are belonged to one owner, who hires musicians for the whole winter. Entrance is usually free, just order a glass of beer.
10. To buy souvenirs
The old Pirin/Пирин street is definitely an epicenter of Bansko shopping. Here you can buy souvenirs, equipment, cosmetics, wine and other goods from locals. By the way, the construction of a new parallel street Gotse Delchev/Гоце Делчев was completed this summer, take a look. The review of the «must have» Bulgarian souvenirs can be found in our previous article.
11. To have a cake for breakfast
A small pastry-shop is hidden at the beginning of Pirin street. While the signboard «Теменуга»/Temenuga is almost invisible. Nevertheless, the cakes are wonderful: extremely creamy and tender, the sweet tooth will definitely appreciate this place. The price for one piece is only 3-5 BGN (2–3 €). If all the tables are busy (it usually are), you can ask for the «to go» box and plastic cutlery.
12. To make a snowman
Snowfall is a good reason to take a walk to the forest or edge of town and make a snowman. There is a plenty of clean and sparking snow while the view is breathtaking.
Nor enough? Want more? On the next page you will find 10 MORE things to do for those who are looking for serious adventures in Bansko and its surroundings. The article continued on the next page...